Reading Time:
16
minutes
Selecting a BPO for outsourcing a customer support function usually goes through a Request for Proposal (RFP).
An RFP can have varying degrees of detail, depending on the companies. For some, the quality control or the tooling may be more important, for some others the language coverage may be the clincher.
Why using an RFP?
An RFP will help you to get definitive answers about very practical questions that are usually largely overlooked by a sales rep. The good sales rep focuses on solving your problem, they want to show you that they have the solution to your problems. Well, that's great, but you know that already and you are shopping for a partner. You already know that they have the solution, but the devil is in the detail. And it's what the RFP will help you to understand.
Sending out RFPs
Before receiving responses, you are going to have to provide a lot of information for the BPO to understand how to answer to you.
IMPORTANT! Signing a Mutual Non-Disclosure Agreement is necessary to protect yourself. This will make it possible to share or disclose relevant topics and issues. You are searching for a partner to handle some important parts of your business, the last thing you want is to hide the details that could jeopardize the whole operation.
You will want to include information such as:
Type of channels covered and expected to cover, calls, chats, emails, sms, social media, in-app messages, video calls, etc.
Technologies associated with each channel, types of phone lines, social media channels and the tools to monitor them, queueing systems, chat services
Anticipated ticket volumes with their seasonality throughout the day/week/month/year
Escalation levels already established and planned, methods of escalation, current and expected metrics.
Digital assets ownership. Who owns the request and its escalation, who is responsible and accountable for the KPIs associated with the tickets
Describe the current support organization with levels.
Describe the type of tickets covered, frontline or level 2, 3, etc.
Ownership of automation, chat bots training, handovers, automatic triaging, custom bots, knowledge base.
Response requirements. Tone of voice, procedures, access to customer data and how to handle privacy.
Leadership structure in the point of contact. In-house team leads Vs vendor managers.
Languages currently covered and the ones expected to be covered. Important to give figures to estimate the volume expectation for each language and the seasonality.
Knowledge base management and expectations of contribution to ticket deflection, through automation or updates of procedures. Ownership of the internal and external material
Reporting expectations, frequency, metrics, success thresholds
Current quality metrics and standards to uphold
Onboarding process and expectations of lead time, internal product/service trainings availability and their channels
Project management standards, how do we get better and how do we follow the product development
Structure of a response to RFP
Main parts are:
Before going into the details of the RFP, it's important to have informal chats with the BPO representative. Speaking with them may be a quick way to find out about the red flags or deal breakers. What if the company is operating in a country where payments are notoriously difficult for companies in your country. For some countries and regions, it's a walk in the park. For some other, it's hard to do cross-border payments with the current non-interoperable systems. There are a lot of legacy systems and there is a high cost of regulatory compliance. You're trying to make your life easier, not harder.
Try and think what are the absolute deal-breakers in your wish list and make sure these are covered right away.
About the form of the RFP
Most RFPs are structured as a big tables stretching over multiple pages. Some companies use an Excel or Google Spreadsheet. Regardless there will be open and close questions. For the close questions, you want to make it very explicit when there are only limited choices and when you accept details and precisions. If you are asking whether a technology is supported, make sure to ask the respondent to answer with the time of delivery in mind. If they are missing a necessary regulatory certification right now, but they are planning to have it by the time the service is being delivered, then you want to know that. It will inform your decision.
About the cost of answering the RFP
It goes without saying but nobody should charge you for taking the time to answer an RFP. It's a sales exercise and it's the decision of the BPO whether or not they want to take part in answering the RFP. Although responding to an RFP can be a tedious job, and it can often stretch over dozens of pages, it is still not your responsibility to tell a BPO if they should reply or not. It's their job to convince you they are the best possible partner.
Executive Summary
This part of the RFP should be fairly short and to the point. It's an excerpt that outlines the proposed business arrangement and the fees. This is typically what will look the most like a regular sales pitch with logos and partners. Geographic coverage and anything that can help you understand better the offering of the partner. It should help to understand if you are speaking with an up-and-coming BPO or with a Nasdaq traded mastodont or something in between.
Project timeline
Assuming your golive date is not yesterday, you can set forth a day when the service should start and expect the BPO to do the work of reverse-scheduling.
You should have expectations and receive proposals.
Bid Email latest date, and where to send it
Follow-up questions latest date
Shortlist review date
Reference checks date
Site visit
Contract signing
Implementation, Go Live, Soft Launch
Opening the floodgates…
Being very clear and providing all this information will make you look like a serious opportunity for the prospective BPO for your customer support.
Industry Specialization, Scope and Approach to work
One of the things a BPO does very well is hiring people. If they know a specific industry very well, they will be very effective at hiring people with the right skillset. They will be also very quick to train them. They may have in-house subject matter experts or ready-made material to comply with regulatory certifications.
Some BPOs may have multiple specialties thanks to partnership. While that's really a great way to make your life easier, you may want to be sure that the BPO you select for your customer support is primarily a specialist of your industry. If they have to partner for 90% of the work, you are going to pay a huge fee just for them to be the middleman. Maybe you should then partner directly with another BPO.
The scope is also important. A BPO specialized in online marketing may only touch one narrow aspect of it. Maybe just social media marketing, and nothing about programmatic, or mostly video creatives, but nothing about end-to-end ad buying. It's important to be specific and to ask these questions as it will likely inform the price you are going to pay and the level of expertise to expect.
Your BPO is going to provide a leadership structure as part of the service. There will be team leads and a program manager, probably department managers too if the size of the operation requires it. You should require these leaders to have industry expertise.
Size or Capacity
I would highly recommend to choose a partner that matches your size. If you are going to do business with a BPO for your customer support, you want to make sure that the relationship means something to them.
I've been sitting in multiple meetings with giant BPOs where I was trying to contract a fairly small organization. They are very proud to show that they work with Linkedin, Google, Facebook, etc. But that had the exact opposite effect on me. I thought we would be completely meaningless to them.
So instead I went for a young, up-and-coming BPO for our customer support that was human-sized. I could speak directly to the CEO and align on what was important to us.
If you represent a large organization and you need to contract at least a few hundred people, then you should not choose a small one. You want stability and efficiency, and you want the partner to be used to a certain level of professionalism. eg. Can they hire/train 20 team leads within a couple of weeks? Can they hire 200-300 people rapidly and train them. What about premises? Computers? Phone lines?
You really want to hit the sweet spot. It needs to be a great opportunity for them, but it needs to be realistic.
Compliance and Certifications
As your company grows, there are some certifications that will be required. Some are regulatory and have nothing to do with your company size. You just have to have them. Some are nice to have and demonstrate that you are a trusted market player with klouts. These certifications help to save some time and make sure you virtually sweep every corner. You may be very interested to know that your partner has a HIPAA certification, without necessarily understanding everything that pertains to that certification.
SOC2 or ISO 27001 are becoming more and more prevalent.
GDPR is now a no-brainer, but it may not be if the partner is somewhere far from Europe. Also it's not an official certification. There are some companies providing GDPR certifications but you can be GDPR compliant without a certificate. Just ask your legal department, they know better than this blog post.
If you are handling payments, then PCI is the norm.
If you are dealing with medical records, health information, HIPAA.
For a helpful list of what's out there, go check out the ones Amazon is holding. You will notice that some of them are country or region specific.
Quality Management, KPIs, Success Factors
Let's face it, you are looking for a BPO for your customer support in order to reduce your costs or to reduce your risk. But on the other side of the equation you are frightened by the potentially degrading the quality of service to your customers.
So it's time to be thoughtful and make sure that the organization you are putting together will have the perfect blend of quality control, support agent seniority, cost, and sustainability. And remember that you get what you measure. If you want speed, you will get speed. But maybe terrible quality. If you want quality, you got the idea.
Depending on the type of product or service you support, you will follow very different metrics. The baseline will most likely be:
First response time – are the agents fast to answer / is the staffing appropriate to the support load? You want to pivot that data over some key metrics like language or geography or anything else relevant (game, product, vertical, industry)
Customer Satisfaction (CSAT) – a bit of a catchall, are the agents doing a good job at turning the problematic situation into a positive experience?
First contact resolution rate – is your frontline staffed and trained appropriately?
Abandonment Rate – do you have some technical difficulties that make it impossible for callers to reach an agent on the phone?
Once you get into bigger organisations you may have to adopt some metrics that are more about human resources, leadership, work ethics and culture.
Time usage – are you using your workforce efficiently?
Transfer rate and outliers – who are the agents who need training or need offboarding?
Average idle time – how much time does your workforce spend on the job and not handling any tickets, make sure to include breaks in the calculation, agents are humans and they can't work 100% of the time.
Phone/Email/Chat etiquette – how much does your workforce adhere to the tone of voice set forth?
Adherence to procedures – are your agents respecting the rules you put together? Did they find shortcuts? Are they wasting time?
Rate of absence – follow this trend very closely. If this is growing, you have a problem. Make sure to get data that doesn't include turnover. If an absent agent is replaced by someone else, it's still an absent agent.
Rate of turnover – what's the tenure of agents? If the turnover is growing, the training time is going to become a more and more significant cost. Is there a leadership problem? Is there a workload problem? Is there a compensation problem? Is the job too difficult?
You can also try to track some other information like the rate of career progression. How often does someone go from level 1 to level 2? Where do the team leads come from? Are they promoted from the inside? Some BPOs will tell you that you are paying for an outcome and you shouldn't be interested in how the job is done. But this couldn't be further from the truth.
You are entitled to know if the people who are representing your company are happy and engaged in their job. And if they are happy, that usually means success.
While the RFP response will not include data from the future, you can ask for historical data about the BPO for all these metrics. It will help to compare and make a choice.
Leadership style and Company Culture
Some countries where the labor is cheap are heavens for BPOs. Their cost of living make them a great contender on the global market. That said, because one major reason for adopting a BPO for your customer support is the cost, this whole economy is pulling wages downwards.
They also offer fairly stable jobs, but the pay is not among the best ones. When you join a BPO as a worker, you do it for the money. Especially if the qualifications for working are very low.
That means the leadership style of the company need to be top notch in order to retain as many workers as possible.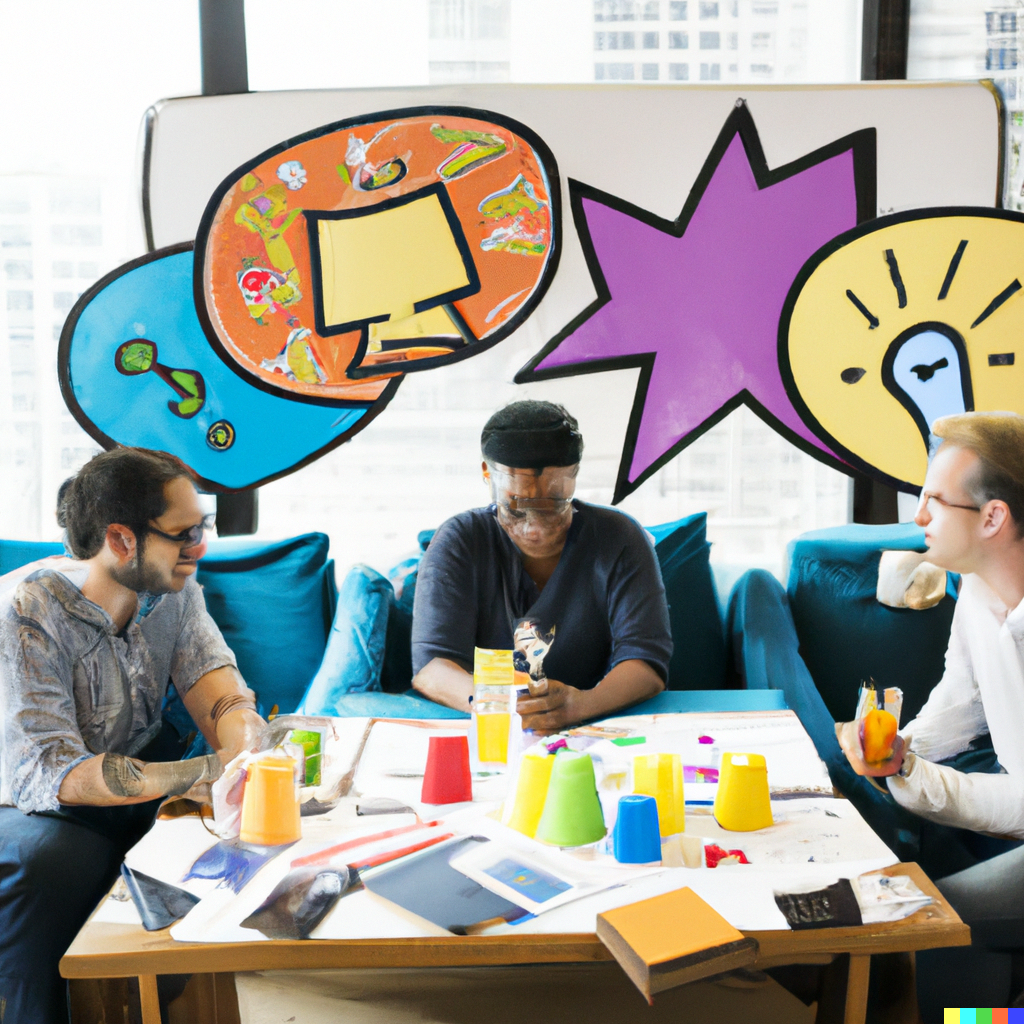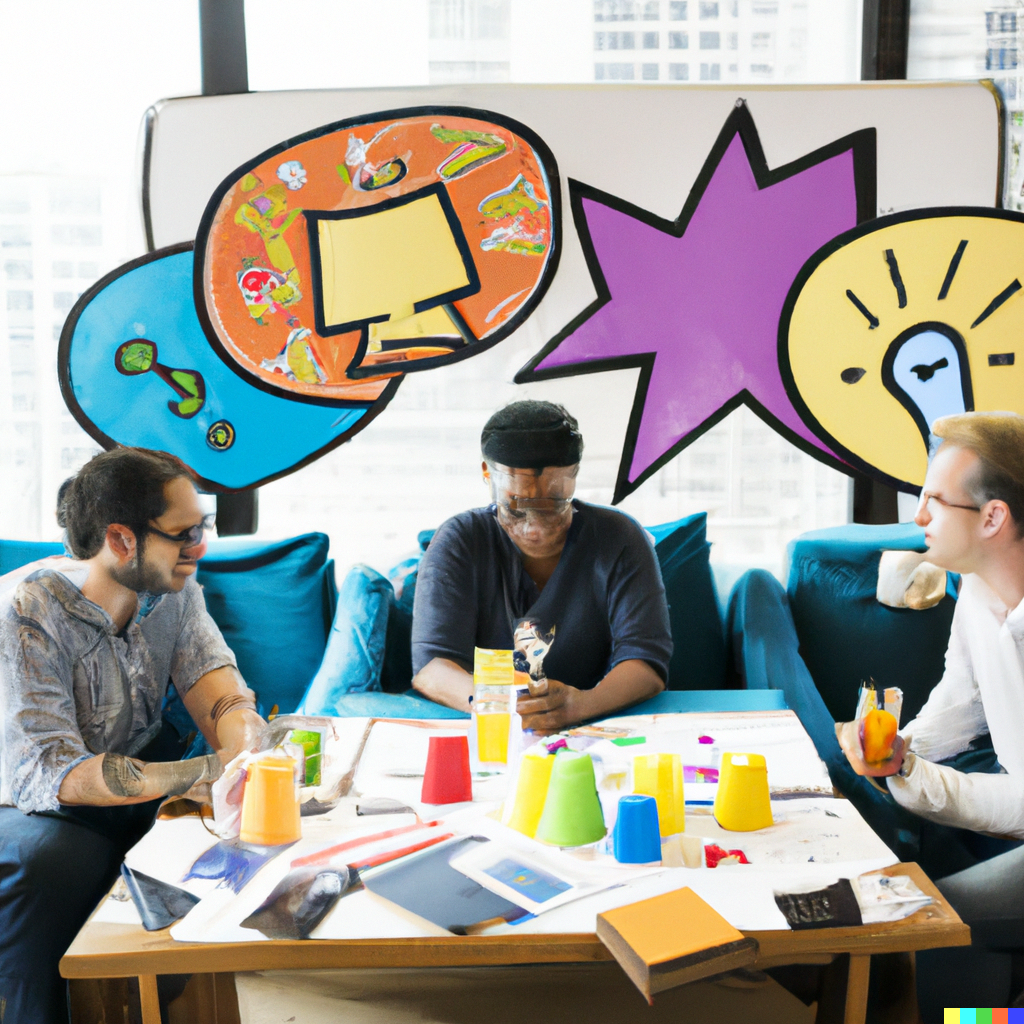 Most of the big players on the market are excellent at articulating how their company culture is the best. If you read their website, their leadership principles are the best out there. But frankly, I have never seen any of these in the list of "best place to work". It doesn't mean they are terrible. You need to read between the lines, and check with references, current and past employees, current and past clients.
Regardless, I would strongly advise to partner with a BPO that has values you can align with. If you are Apple and you have a culture of secrecy, you may not want to work with a BPO for your customer support that has a culture of transparency and openness.
Aligning with a company culture can seem pretty subjective. There are ways to understand if there are potential HR problems without having to listen to the best sales pitch. You can ask for the employee turnover per annum. Or the average tenure.
While these numbers are hard to assess on their own, you can compare them between BPOs. And if it's too good to be true, it's probably not true 🙂
Technology coverage
That's a very wide topic. We could talk about the access to the product and levels of permissions, access to the CRM and customer data, permissions to change anything in the backend, or take orders for customers. These are on the side of the client, on your side, and will likely require some work if your operations are not yet ready for involving an outsourcing partner. Let's just focus on the tools for supporting the clients and the technology on the BPO side.
You need to make very clear from the get go what are your channels and channel expansions. That should be outlined at the beginning of your RFP. If you are currently supporting only chat and email, but are looking to adopt phone calls later, you don't want to limit yourself with a partner that doesn't already handle that. Setting up a call center may not be terribly difficult at a small scale, but you probably rather want to go with someone who's already doing it. So make sure to be specific and ask precisely what tech are covered and overlap with your needs. Some companies like Zendesk offer certifications and partnership. Check this out. It could be a good idea to partner with a BPO for your customer support that has the right certifications already.
But don't just think about the communication channel with the clients. There are many other aspects to consider:
The Operating System, maybe you're whole organisation works on Mac, and the partner is on Windows, will that create a problem somewhere?
Internal comms, Slack or Teams? Something else? What about licences? Are you suddenly going to have to pay for a ton of new licences for all support agents to access that one comms channel? Or is there a solution already handled by the BPO that you could get invited to?
You can also evaluate their readiness for outages. Do they have redundant power supply? What about internet access? Which connection do they have? What peering? Are they contracting dedicated lines? What's the throughput? What's the size and experience of their IT team?
What about HR management tools. Do you have access to that? Can you see the history of employees?
Performance management? Some BPOs, even small ones like Partnerhero offer an in-house performance management tool called Apricot. Ask about that.
Languages
This may not be as straightforward as it sounds. You will most likely need to make some choices if you need to cover languages that are not in the top 3 (English, Spanish, Mandarin).
Looking at the most spoken languages in the world is quite irrelevant, what you need is to identify the languages most spoken by your customers. You may also identify languages that need to be covered in order to address other operational problem.
At Smartly.io, I needed to find support agents that were Japanese speakers and Chinese speakers because we were burning the CSMs. There was a clear necessity to find these people because we were expecting the CSMs to help with the growth of the region, and yet they were tied up with operational work.
The other aspect to consider is whether you need to have all languages available around the clock. Probably not.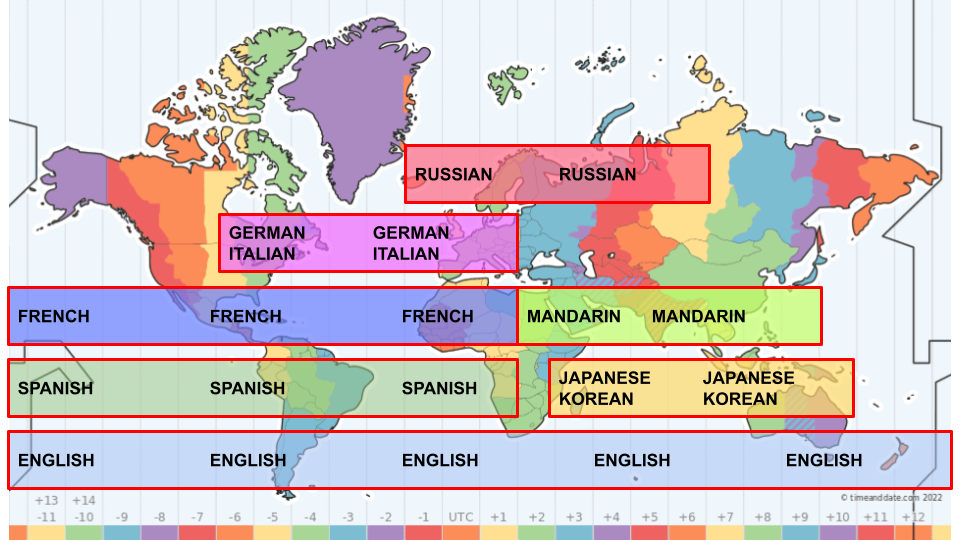 Be aware that some languages are easy to find in some time zones, and very hard in some others.
The languages to cover are an important aspect to keep in mind when thinking about costs. But it's not the only one. In fact it compounds with the other factors that drive the fee charged by the BPO for your customer support.
The other factors would be:
the complexity of the product/service to support. Are you supporting an advanced 3D modeling software used by cinema studios or a supporting an online t-shirt store?
the level of service required. Are you taking frontline tickets or are you investigating the code base to find bugs?
the service hours. Do you need some Japanese speaking agents in the middle of the night (Japan time zone)?
The cost per agent could be dramatically different if you are looking for a blessing of unicorns (TIL, that's how you call a group of unicorns).
If you are looking for a Japanese speaking, Level 2, marketing automation support agent that works at night, it's going to be expensive and difficult to find. So… hold your horses and be reasonable.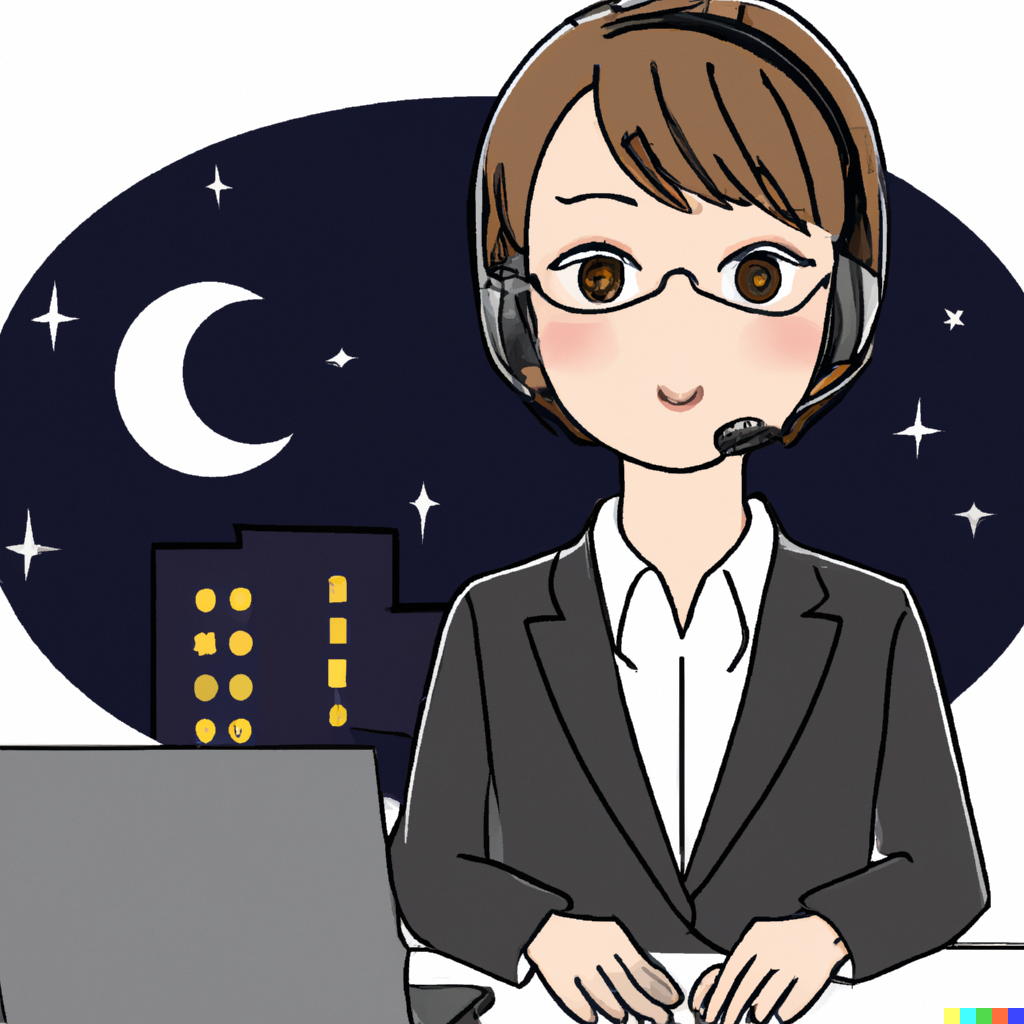 Hiring process
If you are early in your BPO journey, you may want to keep control over some of the hiring aspects. Especially if you come from a culture obsessed company where you rather miss out on a great talent than take on a bad apple. There are people out there who are capable of the best, and some are able to destroy a company culture. You don't want them, so it's only fair to be careful and you may want to choose a partner that is OK to adapt to your standard.
After growing a bit with your partner, you will look at things differently. You will likely need a bigger volume of hires. Some turnover will inevitably happen and it will become important to rely on the hiring expertise of the BPO for your customer support.
Don't be scared! That's what they do. They are very good at it. They have very lean costs, but they are also investing every time they need to hire someone. Your partner is just as invested as you are to keep the turnover as low as possible.
Onboarding and Training
You will then be expected to focus a lot of your attention to the onboarding process. Expect to pay for the onboarding period. That's only fair as someone has to pay for these people. They are not getting trained on your product or service for free.
You now have a very strong incentive to work hand in hand with your BPO for your customer support and produce the best onboarding material possible. The RFP response should outline how the BPO is expecting to work with you on this. From what they understand, how long of a onboarding is required. What sort of lead time and delay to expect between an offboarding and an onboarding of a new agent?
I shoot right away for as much elearning material as possible. You want to control how the information is transferred to your agents, but you definitely need the feedback of the BPO to finetune it. Make sure this is OK with them. Some BPO may still be stuck in the past and only do classroom onboard.
Also keep in mind that onboarding is not a set-and-forget process. It's continuous. You are going to have to provide material to help all the agents level up and improve. They all want to get better and follow the career path you've outlined jointly with the BPO. You have to make sure the career path is realistic and enticing, motivating and challenging. There is nothing worse than a levelling framework where it's very easy to go from level 1 to level 2. Your agents need to feel like they are learning some valuable skills and that the upgrade is warranted. They want to feel that they deserve the raise or the new job.
What is really daunting with such a task is that there cannot be any mistake. The repercussions would be too big. You really want to double-check or triple check that your material hit the right spot and get the right message across.
If you are leading a player support team for a gaming company, you need to make sure all the game updates are very accurately documented. There can be a lot of people in the support team and this can affect of players. So you really want to make sure accuracy is on point.
I like to put a lot of emphasis on the onboarding. To me, the agents are an extension of the company and as such I want to make sure they feel like they belong. It's important to educate them on the company culture, and the values that drive us.

When you are dealing with a large scale, you may want to take it easy with swag. No need to send a t-shirt to every agent. Probably not a great thing for the environment either, unless you find a sustainable way to do it. Why not invest in digital swag? Something that goes a long way is to contract cartoon makers on Fiverr, Upwork or Freelancer and give them pictures of the agents to be transformed to cartoons with color palette and branding of the company.

It's all about finding the sweet spot where the employees are proud to be working for your company. But you are still keeping them an arm away in order to make sure there is no confusion with employee benefits, laws and regulations, disguised employment, taxes, etc.
Operational, Legal, Financial details, pricing and terms
There is so much that goes into that category.
Make your life easier by having clarity on the level of involvement of each party when some changes need to be made with the staff. Who gets to decide when a new team lead needs to be introduced? Why should we offboard this employee? It's common to agree that changes made to the support team would be done only with your consent. And it should be also possible for you, the client to request or refuse changes proposed by the BPO for your customer support.
You are inevitably going to start speaking about SLAs. The favorite topic of legal teams. This is something that can make or break the whole relationship. If your expectations are unrealistic, you will have a hard time convincing a BPO to partner with you.
Be aware that the party liable for the SLA usually knows a lot of tricks to avoid having to pay penalties. For instance, if your app is unavailable, you are creating a situation that makes it impossible for the outsource support team to respect the time to first answer agreed upon at the contract signature. If a ton of customers are impacted and they all start opening tickets, it makes sense that the BPO should no be penalized for that… But hang on… isn't that exactly why you are paying a support team? To plug the holes in your product?
One last thing to iron out will be billing and payment. Make sure this doesn't come as a surprise. Some countries enjoy very different payment delays. It may be very common to pay with 30 or even 60 days of delay in your country, but some other places may grant only 14 days or even 7 days to pay their bills. Keep that in mind and get it in written in the RFP answer. Your CFO will thank you later.
Conclusion
If you've had the patience or energy to read up until now, kudos to you. I hope you learned something.
In a nutshell, here is how I see a successful outsourcing experience:
Identify what level of customer support should be outsourced
What does success look like? What are the KPIs you will monitor?
On what basis will you select your BPO for customer support?
Document the work, what do you ask the BPO to do for you
Prepare the RFP
Send the RFP to your prospective BPOs. More than 5, less than 10.
Review responses and shortlist 2 or 3.
Site visits, reference checks and due diligences
Select the BPO
Negotiate the contract
Start the operation. Monitor the relationship and track the KPIs defined above
Be in the driver seat. Identify problems. Implement changes. Trust but verify